GHOST® Recipes, HQ
MIKAELA'S PROTEIN BANANA BREAD
This Protein Banana Bread is one of my favorite snacks. The ingredients are clean AND it satisfies my sweet tooth. Have fun cooking - eat with joy and happiness!
Ingredients
2 Scoop GHOST® Vegan Banana Pancake Batter protein
2 Eggs
120g Old Fashioned Oats
120g Almond Meal
240g Unsweetened Almond Milk
100g Lindt 70% Dark Chocolate (1 block or 10 squares)
4g Baking Powder
123g Unsweetened Apple Sauce
236g Banana (2 medium)
A sprinkle of Sea Salt
Directions
Preheat your oven to 180C
Mash bananas with a fork
Combine and whisk together all wet ingredients, including mashed bananas.
Chop 8 squares of chocolate
Add all dry ingredients, including chopped chocolate, to the wet ingredients and mix with a wooden spoon.
Line a 33x23x5cm cake pan with baking paper and fill with batter.
Chop remaining 2 squares of chocolate and sprinkle on top of mixture in pan.
Bake for 15 minutes
Serves 10
Written by @mikaeladiblasio
#ghostlifestyle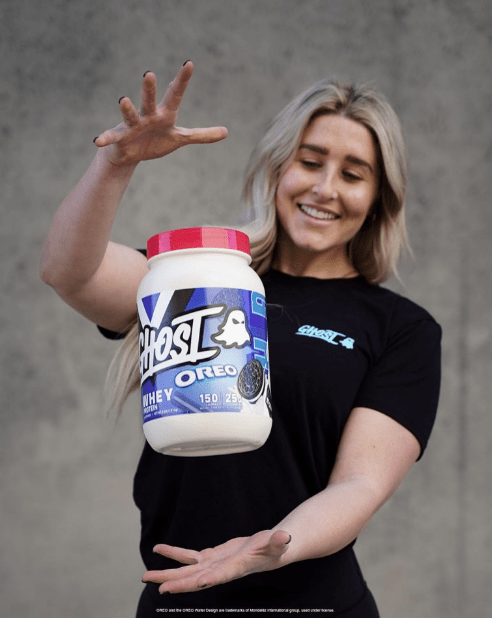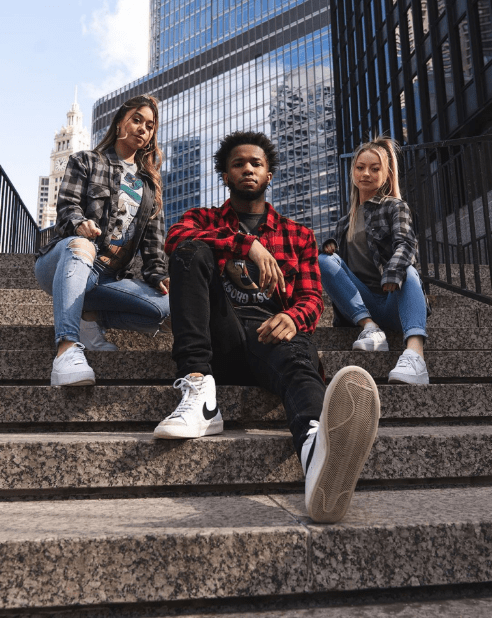 This is a carousel without non-rotating slides. Use Next and Previous buttons to navigate.
Skip carousel